CRUISE SKAGEN DENMARK
Havnevagtvej 30
9990 Skagen
Denmark
Cruise Manager
Anne Sofie Rønne Jensen
Tel. +45 21 44 39 91
E-mail. info@cruiseskagen.dk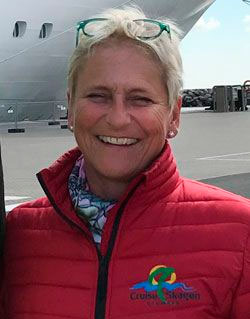 ---
Cruise Skagen Denmark is the local cruise network. The members are:
The Municipality of Frederikshavn

Port of Skagen
Turisthus Nord – Skagen, Frederikshavn and Sæby – tourist association
Skagen Trade Association
Saga Shipping Skagen – shipping company
Skagens Museum – art museum
Drachmanns House
Michael & Anna Anchers House
Nordjyllands Kystmuseum – The museums of local history in Skagen, Frederikshavn and Sæby
Skagen Odde Naturcenter
Retail shops, cafés and restaurants
The aim of Cruise Skagen Denmark is to attract cruise tourism to Skagen
Port of Skagen is Denmark's northernmost cruise port and ideally located between the Baltic region and the Norwegian destinations. A perfect stop-over option for ships cruising this area.
The focus areas of Cruise Skagen Denmark are
Destination development

Guide education
Networking with national and international stakeholders within the cruise business
Marketing of Skagen as a cruise destination
Handling cruise calls in cooperation with tour operators